WELCOME TO BLUNT BLOG! Holy. Shit. I can't believe I am finally sitting on my computer in a dimly-lit red-bricked cafe typing away with a coffee and that I am finally writing my first-ever blog for Bluntly Co.! In the next 5 minutes, I am going to attempt to keep your attention and convince you why you should WANT to follow us. Are you ready? Let's go!
Picture this as beginning of a feel-good comedy - A 30-something year old woman standing in the middle of a crowded train looking as hopeless as one can look, while being squished between 2 tall gnarly men in their old suits. She's thinking, "Is this all there is to life? Being stuck on a train with the smell of BO in my face going to a job that I don't give a sh*t about?". The same woman walked into work after being drenched in the rain only to find her manager sending her an email asking her to explain why she was 2 minutes late. 2. F**king. Minutes. Are you kidding me?! It was that moment she decided: "F**k working a comfortable, cushy government job! I can't live like this, I need to go and do something that I love!"
That was 6 months ago. Yes. That woman mentioned above was me. I have always wondered throughout my life why these types of "AH-HA" moment never happened to me. So I was actually pretty excited when I realized that it finally happened. After this "2-minute incident", I went home, told my boyfriend I was done at my job and I am finished with being comfortable. Then I sat down and started to think about what I really love to do… Took a few weeks to think about it. It turns out that the very thing that I love to do the most is enjoy cannabis in the outdoors. So I thought, "What can I do that combines the outdoors and weed together?!" Now, if you have read this far, it means I have your attention for the first 30 seconds. WOO! Perfect! Keep scrolling and reading because now I am going to tell you who, what, how and why you are here.
WHO AM I: I am Ada and I am just an ordinary cannamom from British Columbia, Canada (BC BUDS!). Like many of you, I have an unrequited love for cannabis and decided one day that I was wasting my life working a job that I don't love and realized that there is way more to life than a mundane government job that pays the bills. I started researching and realized the one thing I love the most in the world (minus all the important people you know who you are) is actually enjoying cannabis in the outdoors.
To me, there is nothing better than being on top of a mountain during sunset, sparking up a joint and share with those you love. The crazy thing is that I feel a lot of people don't do that enough! In fact, I love doing this so much that not only do I want to make a living out of it, I also want YOU to take your own cannabis experience to the next level.
WHY AM I DOING THIS: As a high-functioning stoner and avid hiker, I have long searched for meet-up groups where I can meet up with like-minded weed lovers to go hiking or hang outdoors with but could never find it. There are endless online headshops but I could not find anywhere that specifically sell cannabis accessories for what I wanted to do. I started Bluntly Co. with the idea to provide the best products for enjoying cannabis and to create an online community which focuses on maximizing the cannabis experience in the outdoors. With the weed stigma slowly changing and decreasing across the globe, legalization of cannabis worldwide is imminent. I would like to create an online space where weed-lovers like myself can meet others just like them, go on a hike and explore the joys of cannabis together.
SOUNDS GREAT BUT HOW AM I GOING TO DO THIS?
Bluntly will be a place where people can: buy the best products designed for enjoying cannabis outside; join an online community to meet like-minded individuals for cannabis events and last but not least, a blog page that features various topics with the emphasis on cannabis and the outdoors.
I am also hoping that through the online cannabis community, Bluntly Co. can be used as a medium to get every stoner into enjoying weed outside! Our platform will feature articles about all the real life sh*t related to marijuana. The topics will vary from "How to run a business while high?" to "What are the best weed strains for camping/hiking?", anything that professional stoners like you can relate to.
WHAT'S WRONG WITH WEED?
The answer is "nothing". I have personally always felt that people judge me as soon as they hear that I smoke pot regularly. I battle the weed stigma on a daily basis with some of my friends whom I've known since a young age and my own family who have time and time told me that I cannot talk about cannabis around them. The weed stigma is strong and for years I hid my cannabis habit from anyone who didn't like weed. With legalization on our side, now I feel we have a chance to show the world how life-changing and awesome cannabis really is! Let's END THE STIGMA!
ACTION MEANS MORE THAN WORDS: I want to build a brighter future for cannabis users like us, young professionals who like to use cannabis to relax; to focus at work or just to enjoy it with friends on a night in/out. I want us to stop hiding our cannabis use and be proud of it the way we do with a certain type of wine or liqueur. The only way we can remove the stigma is by showing how great our lives have been
since we started using cannabis and that we still lead perfectly normal and motivated life. We may be stoners but we sure don't act like it. By joining this online community and be a part of the conversation, you are helping normalize the cannabis lifestyle!
I hope you enjoy the site and stay awhile. Next month's Blunt Blog # 2 will be on Cannabis & Winter Sports. If you like our content, subscribe to our email list and we will notify you when a new blog comes out! Share it with whoever appreciates cannabis the way you do! With this, I would like to invite all of you to bring a joint, climb a mountain and spark it at the top! Let's connect, get together in nature and explore the world with weed!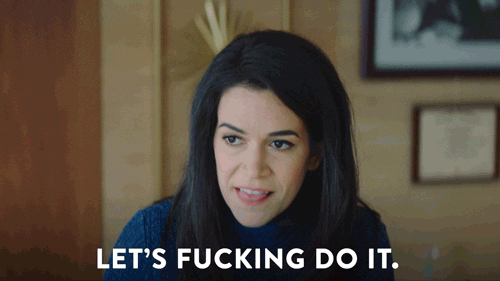 Live Bluntly Always,
Ada
PS. Thought I'd include a couple of really awesome to read and informative blogs on camping & cannabis, enjoy! Until next time, friends...
CoraJohn Outdoor Outfitters - A Guide to Cannabis and Camping
Herban Planet - Cannabis and Camping: The Perfect Way to Unplug and Reconnect
PotGuide.com - How to Take Full Advantage of Camping with Cannabis